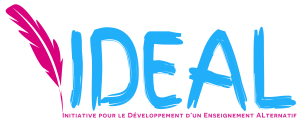 Opening of the first Muslim Primary School in Nanterre (France)
…, And say: « My Lord, increase me in knowledge. »  Qur'an, Sourate Tâhâ, verse 114
Who are we?
 The « Collectif IDEAL » (« IDEAL Collective » in english, meaning: Initiative for the Development of an Education ALternative) is composed of parents and citizens, most of them coming from Nanterre and Colombes (suburbs of Paris), aware about the lack of choices regarding the educational structures in Nanterre and more generally in Paris and its suburbs.
Our Goals:
To offer a private quality education based on the core curriculum of the education Department but with Muslims values.
To that purpose, we are opening, starting from September 2015, a primary school, and we plan to set up:
A secondary school
A high school
A religious education center
Those structures with muslims references will aim at allow children to grow up in accordance with their principles, conscious of the world they live on, and thus in harmony with their citizenship and their religion.
Why this collective?
Because offering an alternative education to public schools is necessary regarding the following observations:
Several reports point out the deficiencies and the inequalities of the public educational system (cf. PISA study by the OECD)
A part of the population is excluded from the public educational system or are forced to give up a part of their principles, regarding on the specifically strict secularization criteria
Reach educational excellence (foreign languages, teaching good behavior, educational approaches, etc.)
Lack of supply to meet the increasing demand
The « Collectif IDEAL », regarding this situation, want to offer a private quality education as an alternative to public school in order to meet these specific needs and expectations
First Challenge:
Opening of the first Private primary school in Nanterre for the next start of the school year. The Primary School Louqman!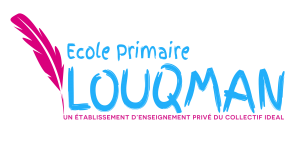 The objective of the school
Gather all necessary means to a quality education
Provide an education in accordance with the curriculum of the Education Department
The subjects and knowledge taught comply with the curriculum of the Ministry of Education. This will allow your children to return to public school at any time if you wish.
Promote the learning of foreign languages
The school put at the honor the learning of Arabic and English. Not only the students will become familiar with foreign sounds (games, dialogues, etc.), but they will also learn the two cultures through the study of history and geography.
Guide the spiritual awakening
A child is a full-fledged human being. It is important to take into consideration both in his physical and intellectual abilities than in his moral and his world's conception
A specific time will be dedicated to spirituality in order to accompany the child in this area at the beginning or / and at the end of the day. The parents are free to enroll their children or not.
Because every child matters, we want to propose a school able to fit each one of them. For that purpose, our class sizes are reduced, in order to provide targeted help and a better attention to gaps of each.
The perspectives
Innovative tools
Digital can help a child to better assimilate lessons. It allows to improve the learning efficiency because it is adapted with teaching methods which take into account the ways of understanding of a child: more interactive and attractive, it encourages the collaboration between pupils and it increase their autonomy. That is why we plan to equip our school of Digital Interactive Table.
Facility available and upgraded to standards
We have currently a 300sqm facility on the first floor, located at 138 avenue Pablo Picasso in Nanterre, which will accommodate 5 classes of elementary.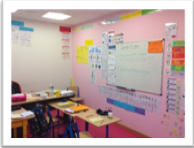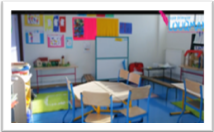 Since November 2014, the 19th the school is up to standards.
We also equipped two classes of five.
The « Collectif IDEAL » is also
         A SOCIAL AND A CULTURAL CENTER
A space for culture and childhood
It allows children to live entertainment times during the school holidays, on Wednesdays and weekends with:
Fun and manual activities
Scientific activities
Outings
Workshops for learning Arabic and the Holy Quran
Tutoring
We offer all the necessary services to families in order to support them and their children to succeed in school:
Help with homework
Revisions
Exam preparation
A space for adults with:
Sewing courses for women
Gym classes for women
Arabic courses for men and women
Quran courses for men and women
Support us!
The primary Louqman School through the « Collectif IDEAL » does not benefit from any public funding
Your support is essential to this project that requires the fundraising of EUR 500 000 in order to acquire the Louqman School facility.
« Indeed, Allah has purchased from the believers their lives and their properties [in exchange] for that they will have Paradise… So rejoice in your transaction which you have contracted. »
Quran S9.V111
How to donate?
By bank transfer with the bank account details below :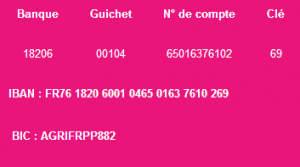 By credit card or paypal through this link :
Please note: there are tax deduction for French tax resident
Plan of the Primary Louqman School:  

Collectif IDEAL
138 avenu Pablo Picasso 92000 Nanterre—FRANCE
Phone : +33 1 47 67 14 12
Mail : contact@collectif-ideal.org
Mail donation: collecte.dons@collectif-ideal.org
Links : www.collectif-ideal.org
Facebook :  https://www.facebook.com/collectifideal